What Our Members and Clients Say
"Care Visions is delighted to renew our Membership with CBBC and we had a very good experience working with you in both China and the UK in previous years and CBBC has been very supportive. We would love to keep working with CBBC." 
What Our Members and Clients Say
In the old days it was possible to go to a country blind and work from the yellow pages upon arrival, this no longer works and the CBBC prepared the way for us prior to booking any airline tickets to China.
CBBC's service was easy, diligent and accurate. Well worth the fees charged
What Our Members and Clients Say
"Thank you for providing such useful networking/business opportunities."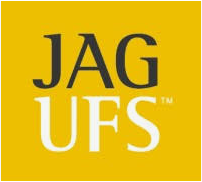 What Our Members and Clients Say
"We would definitely like to forge an even closer relationship with the CBBC - We have a great understanding of each other."
What Our Members and Clients Say
CBBC's services are exceptional, and all the events are varied and exciting. We're excited about the possibility of more activities in Shanghai and hope that CBBC can organize more offline exhibitions going forward. 

What Our Members and Clients Say
We developed a great partnership with the CBBC for over 15 years and their dedication to the organization and execution of their events has just improved year on year. This year's Consumer China 2023 was phenomenal. From the venue to the range of speakers, their attention to detail and creative approach was second to none. I recommend that all UK brands should attend in the future. As a sponsor it is refreshing to meet new brands every year and discuss their China market entry strategies. It is exciting to be around like-minded professionals that are passionate about China. It will be something I look forward to next year!
Contact Us
London
Kings Buildings
16 Smith Square
London
SW1P 3HQ
Office Hours: 09:00 - 17:00
Beijing
Room 901-902, 9th Floor, Building C, Guanghualu SOHO II, Building No.9, Guanghualu Chaoyang District, Beijing, 100020
英中贸易协会, 北京朝阳区光华路9号楼, SOHO II C座9层901-902, 100020
Office Hours: 09:00 - 17:00